The Meikle Matrix
Central to Tuning Up is The Meikle Matrix, a simple yet powerful four-box matrix with levels of responsibility and control as its axes.
By plotting our relationships on The Meikle Matrix according to our perceived levels of responsibility and control, we can see how we and others are likely to respond and perform.
The scales are subjective and must be applied to a specific relationship, project or issue. There are both tangible and emotional aspects of both responsibility and control so you must use them purely according to your judgement – there are no right or wrong answers.
Below each quadrant describes the impact of the high and low level combinations of responsibility and control. How People tend to behave, the Motivation they tend to have and the Results of their efforts.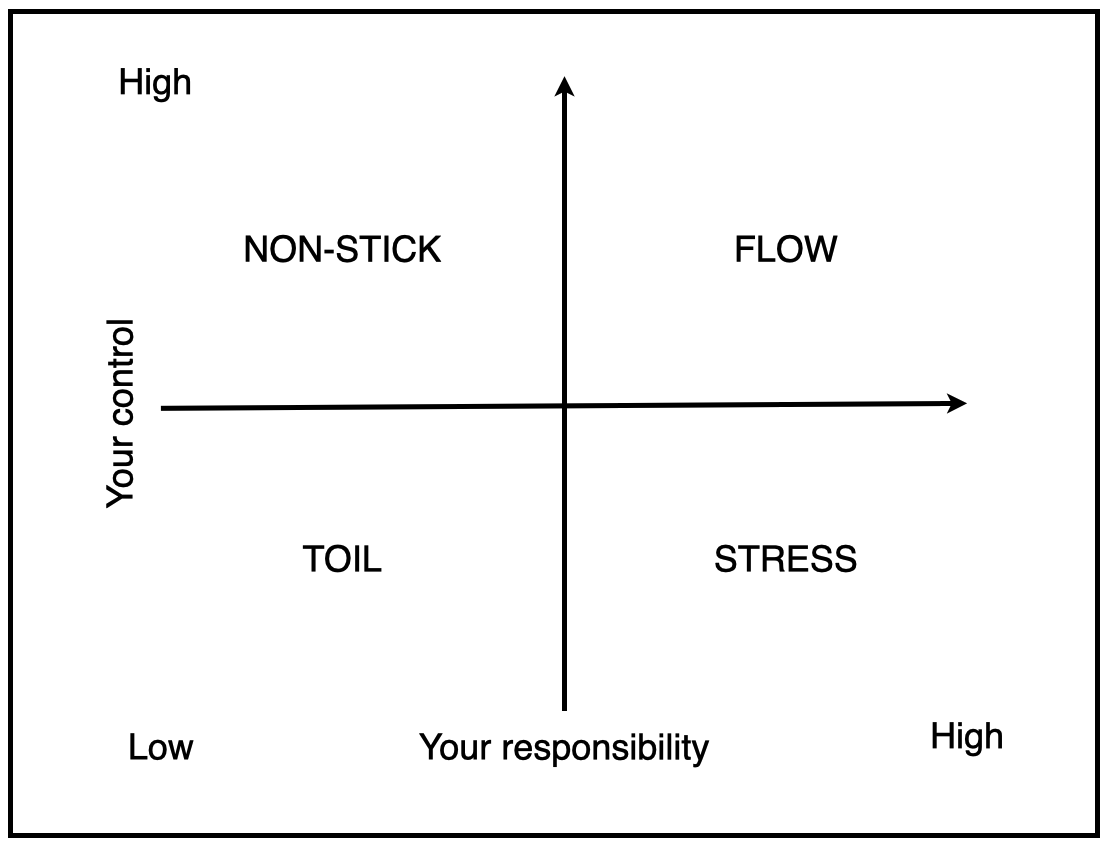 Non-stick
People – can either be arrogant or geniuses
Motivation – variable. Some are take-it-or-leave-it, others can be driven
Results – for the arrogant, vanity projects. For the driven genius, innovation
Toil
People – disengaged – uninterested in the job and/or the outcome
Motivation – low, doing only what's required.
Results – predictably low or poor value.
Flow
People – totally engaged, time tends to fly by
Motivation – high, people working to the peak of their abilities
Results – excellence, optimal effectiveness and efficiency
Stress
People – at first resistant, ultimately worn down to be compliant
Motivation – varies according to pressure, little discretionary effort
Results – mediocre by attrition or conservative by design